Hi, I'm Kent Sullivan. Welcome to my web site about Corvairs. "CorvairKid" is the first email name I ever had, chosen way back in 1985 when I joined QuantumLink, the national Commodore 64 network (the same company that started AOL).
I have owned Corvairs since 1983. I purchased my first Corvair, a 1962 Monza coupe, a month before I received my driver's license. I've had "Corvairitis" ever since—no cure has been found. Here is a list of the Corvairs I've owned—click on any of them for pictures and some commentary:
I live in Kirkland, WA with my lovely wife Julie and sons Kyle & Sean. When I have free time, I like to spend it all in my shop: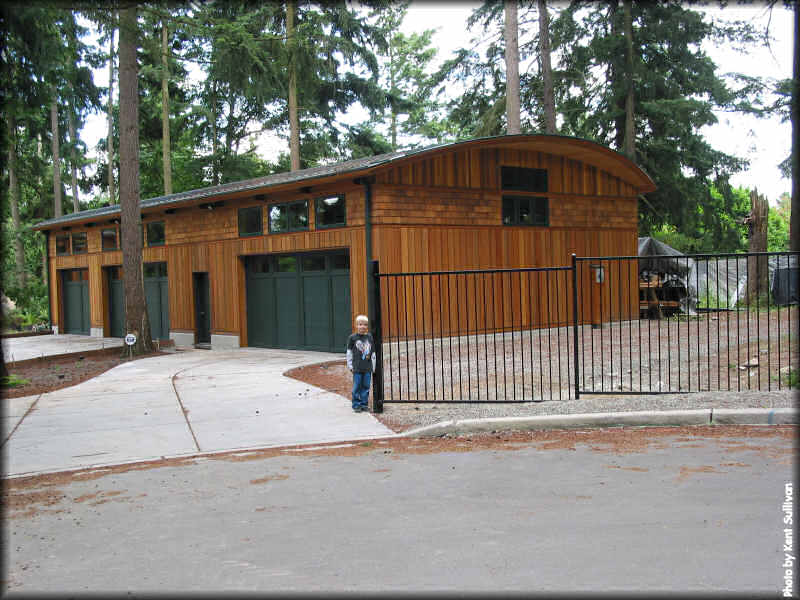 Corvair owners are always welcome to bring their rigs by to use these facilities. Kyle (in picture above) will often come out and help too.
I was a CORSA Western Division director from 1998-2005. I'm also a past secretary of Corvairs Northwest, the Puget Sound area's Corvair club.
This web site reflects my interest in both factory stock restorations and all-out performance projects. I also have an interest in vintage Corvair literature, specifically for the 1966 model year. Don't hesitate to send feedback about what you'd like to see more (or less) of.